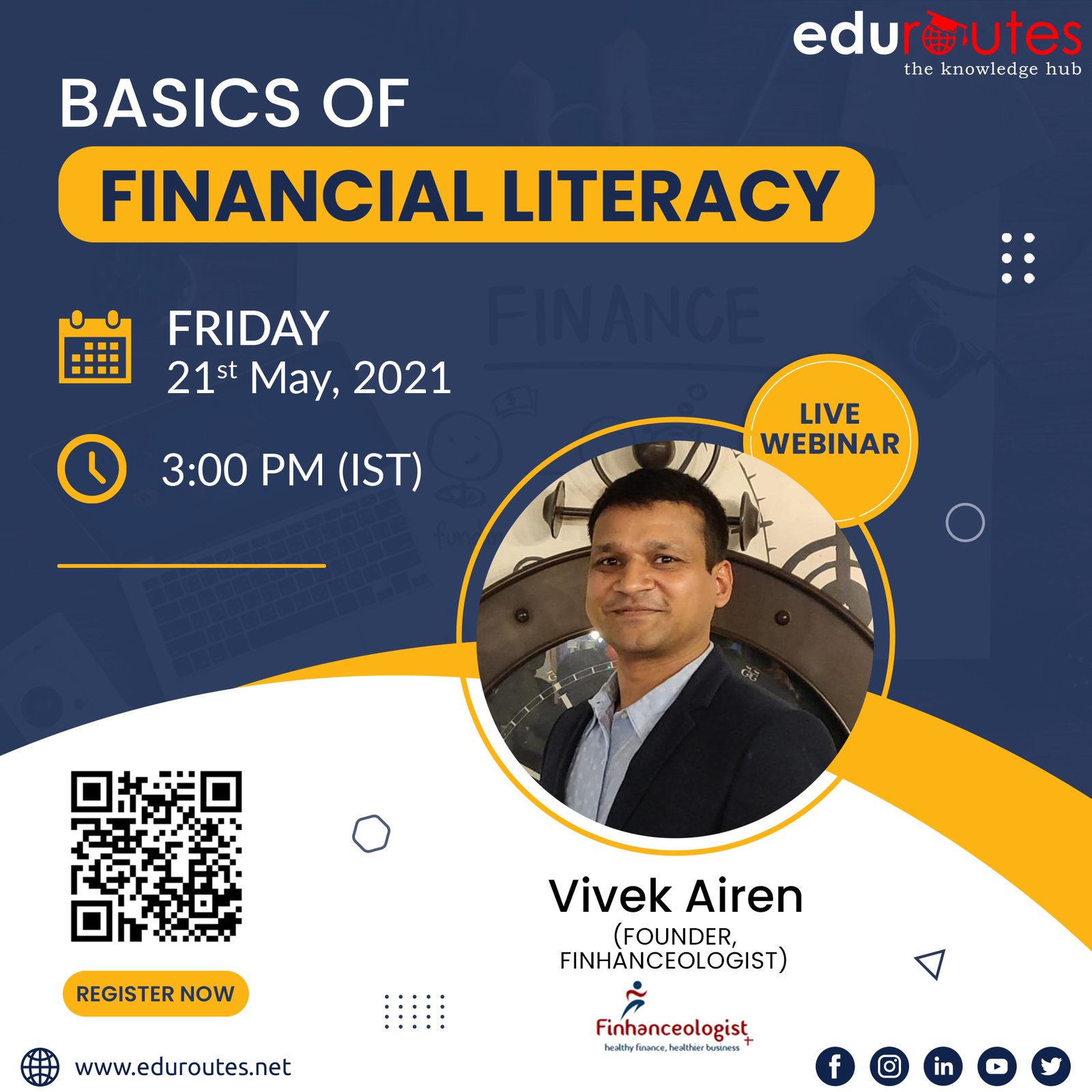 Basics of Financial Literacy
115
115 people viewed this event.
Financial literacy is having the knowledge and understanding of financial principles to manage money wisely and effectively. So, there are essentially two parts to financial literacy: knowing how to manage money and actually doing it.
To be financially literate is to know how to manage your money. This webinar will help you learn how to pay your bills, how to borrow and save money responsibly, and how and why to invest and plan for retirement.
In This Webinar, You Will Get To Learn:
• How to follow a monthly spending plan?
• Ways for lowering your monthly bills?
• How to handle accrued debt?
• How to distinguish between short, medium and long-term goals?
Topic: "Basics of Financial Literacy"
Speaker: Vivek Airen (Founder, Finhanceologist)
Date and Time: 21st May 2021, Friday at 3:00 PM (IST)
Registration link: https://forms.gle/X4pJE2mV3v9tjgLL6
_Registration is required to participate._
_We are looking forward to welcoming you to this online event!_
Follow us:
Instagram: https://instagram.com/eduroutes
Facebook: https://www.facebook.com/eduroutes.knowledge
LinkedIn: https://www.linkedin.com/company/eduroutes
Twitter: https://twitter.com/edu_routes
Subscribe to our Youtube channel: https://www.youtube.com/channel/UC-sCV9dSWMLIKLhL9MCkhfw