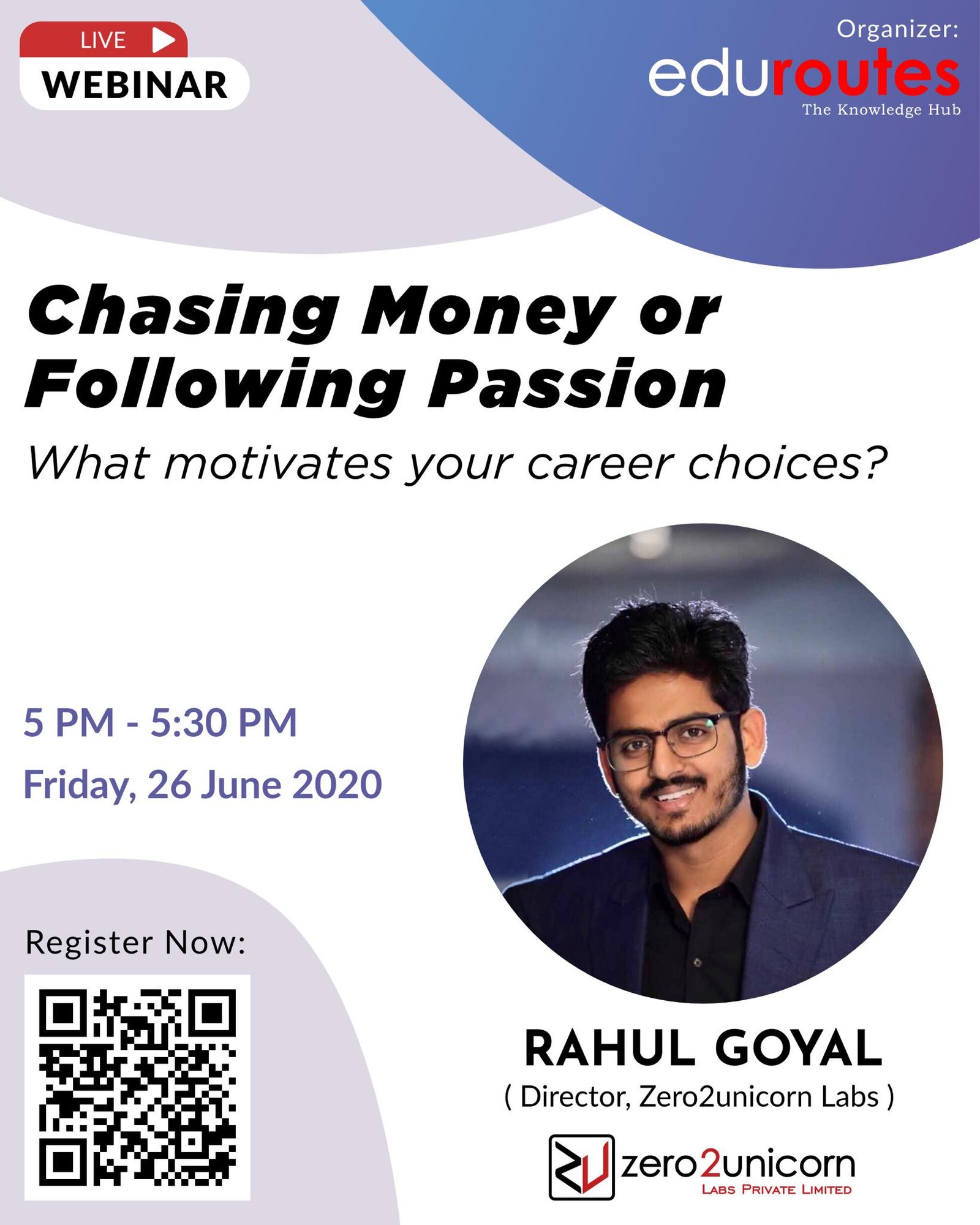 Chasing Money or Following Passion?
86
86 people viewed this event.
Have you ever questioned if you should go for something stable or pursue your dream job? Should you chase money or your passion? What do you do if your heart is not really into your career? How big should you dream?
In this era, where we've got so many choices yet ironically so few of them at the same time, what makes us lose sleep at times is what should be the path that should be the driving force for our career choices. But don't worry, we've got your back on this one too because we bring for you a webinar filled with wisdom and knowledge that would make your life a lot more clearer so come and join us on this incredible journey where one of the known names of the industry would enlighten you with his words and experiences.
This Webinar will help you in defining what is the most aspect of life for you when it comes to your career, thus helping you decide what path you should follow in the future; Paisa or Passion.
Register here: https://forms.gle/iqTZCXhxdreeBcgK6
Speaker: Rahul Goyal (Director, Zero2unicorn Labs Pvt. Ltd.) https://zero2unicorn.com
Topic: Chasing Money or Following Passion: What motivates your career choices?
Date and Time: 26 June 2020, Friday, 5:00 pm
Contact us at eduroutes@gmail.com and visit https://eduroutes.net