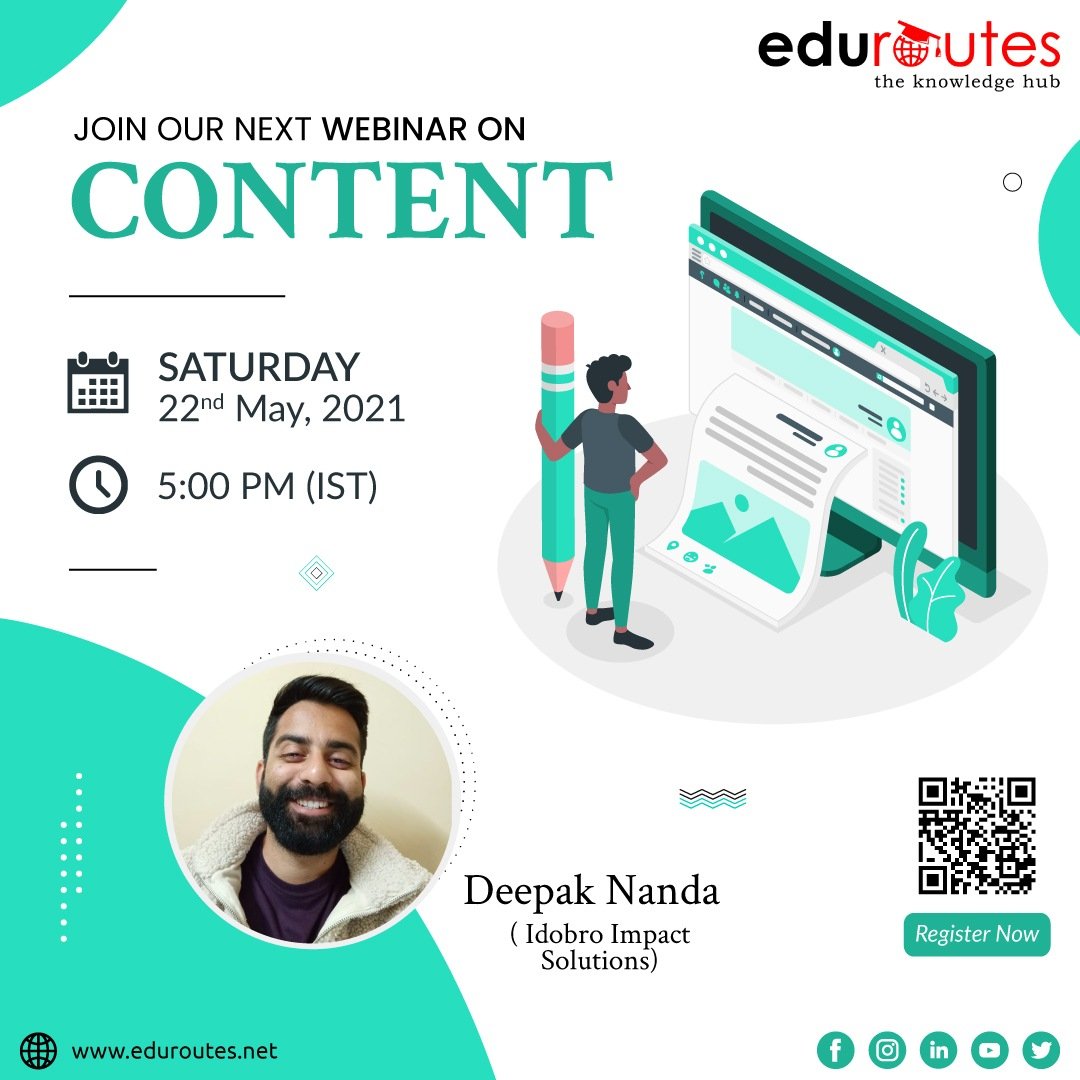 Content
150
150 people viewed this event.
Successful content marketing for brands is becoming more difficult due to high consumer expectations and the ever-changing content landscape. Creating unique content experiences that resonate with the audience is a topmost priority, as it should be.
But, how to achieve this?
Find new and creative opportunities to provide helpful information to your audience by looking at current content marketing trends. Using customer and data insight will help you better understand your audience's interests, behaviours and needs, and get business one step closer to deeply connecting with the audience.
In This Webinar, You Will Get To Learn:
• How today's marketers are moving beyond the static digital content in favour of rich and interactive experiences
• How a framework for developing these sorts of experiences is an additive part of your digital marketing strategy
• How companies using interactive content are transforming their content strategy
• SEO developments and creating content that inspires your audience
Topic: "Content"
Speaker: Deepak Nanda
Date and Time: 22 May 2021, Saturday at 5:00 PM (IST)
Registration link: https://forms.gle/mtLKZWEFtooe5xcf9
_Registration is required to participate._
_We are looking forward to welcoming you to this online event!_
Follow us:
Instagram: https://instagram.com/eduroutes
Facebook: https://www.facebook.com/eduroutes.knowledge
LinkedIn: https://www.linkedin.com/company/eduroutes
Twitter: https://twitter.com/edu_routes
Subscribe to our Youtube channel: https://www.youtube.com/channel/UC-sCV9dSWMLIKLhL9MCkhfw