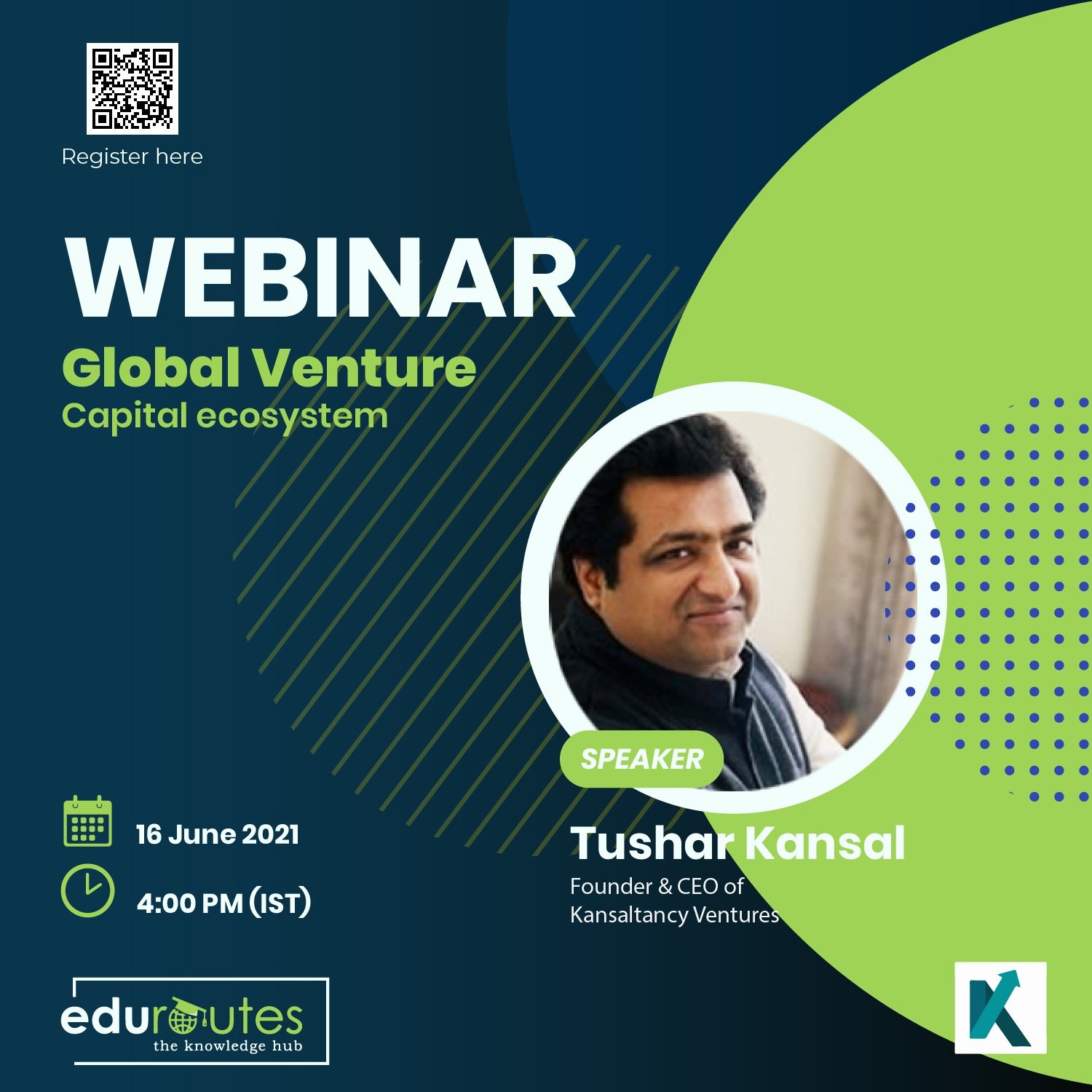 Global Venture Capital Ecosystem
170
170 people viewed this event.
Money knows no boundaries, the saying goes. Apparently, no one bothered to tell venture capital. Despite the fact that money can theoretically go almost anywhere in the world, venture capital to fuel growing companies is still strongly correlated to geography.
As a decade of growth in venture capital investment falters amid uncertain economic conditions, one thing remains constant: VCs will keep searching for companies that do business in a way that's never been done before.
In this engaging webinar, expert Tushar Kansal will give introduction to venture capital and its importance. And what is the Global Venture Capital Ecosystem and how does it work?
In This Webinar, You Will Get To Learn:
• Why is venture capital important?
• How risky is making a venture capital investment?
• How does a VC differ from an angel investor?
• What is the difference between venture capital and private equity?
About the Speaker
Founder/ CEO of Kansaltancy Ventures (http://www.kansaltancy.com) and Saffron First – Tushar is an accomplished professional with experience spanning multiple sectors from Venture Capital, Big 4 Consulting to CFO of Guggenheim Partners-owned company. He is an adept strategic planner with a proven history in Mergers & Acquisitions, Private Equity and Debt Advisory. He has been mentoring many business start-ups and business leaders.
Topic: "Global Venture Capital Ecosystem"
Speaker: Tushar Kansal (Founder & CEO of Kansaltancy Ventures)
LinkedIn Profile: https://www.linkedin.com/in/tusharkansal
Date and Time: 16 June 2021, Wednesday at 4:00 PM (IST)
Registration link: https://forms.gle/nVSUC8KfAYXSDGF68
_Registration is required to participate._
_We are looking forward to welcoming you to this online event!_
Follow us:
Instagram: https://instagram.com/eduroutes
Facebook: https://www.facebook.com/eduroutes.knowledge
LinkedIn: https://www.linkedin.com/company/eduroutes
Twitter: https://twitter.com/edu_routes
Subscribe to our Youtube channel: https://www.youtube.com/channel/UC-sCV9dSWMLIKLhL9MCkhfw