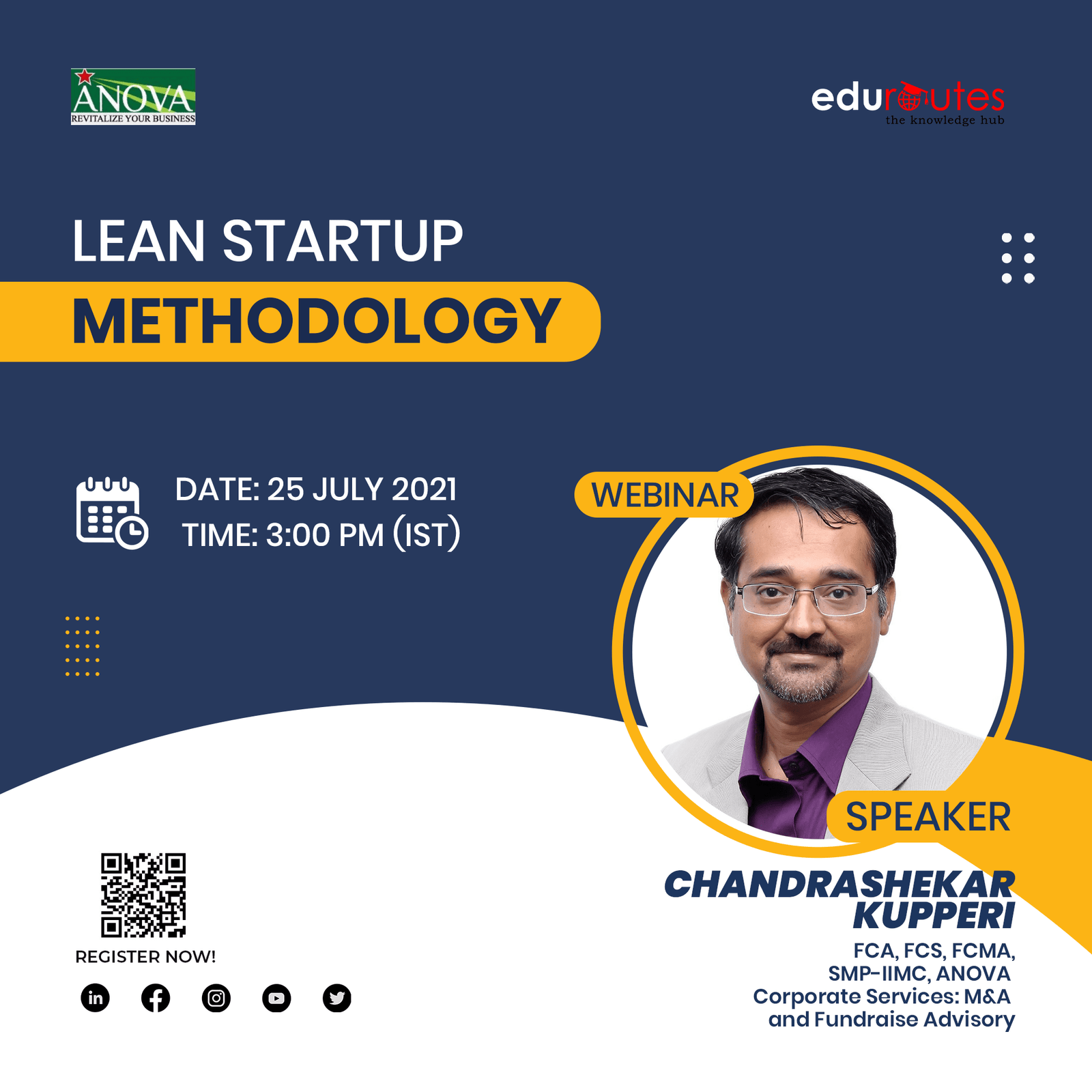 Lean Startup Methodology
148
148 people viewed this event.
Lean Startup is an Innovation Methodology that helps you validate your business ideas before investing too many resources in the wrong idea through experimenting and interacting with your clients and users in an early stage of your idea development.
As a result, you gain time, resources and confidence in your business plans.
Lean Startup is one of the New Ways of Working nowadays, together with Design Thinking, Effectuation, Agile, etc.
In This Webinar, You Will Get To Learn:
• Why is Lean Startup a powerful methodology?
• When to use Lean Startup and other methodologies (Design Thinking, Agile, Effectuation)?
• How to organize a Lean Startup Project?
Topic: "Lean Startup Methodology"
Speaker: Chandrashekar Kupperi (Shekar), FCA, FCS, FCMA, SMP-IIMC,
ANOVA Corporate Services: M&A and Fundraise Advisory
Date and Time: 25th July 2021, 3:00 PM (IST)
Registration link: https://forms.gle/1oj4BJptDLPSX2Ug8
_Registration is required to participate._
_We are looking forward to welcoming you to this online event!_
Follow us:
Instagram: https://instagram.com/eduroutes
Facebook: https://www.facebook.com/eduroutes.knowledge
LinkedIn: https://www.linkedin.com/company/eduroutes
Twitter: https://twitter.com/edu_routes
Youtube: https://www.youtube.com/channel/UC-sCV9dSWMLIKLhL9MCkhfw