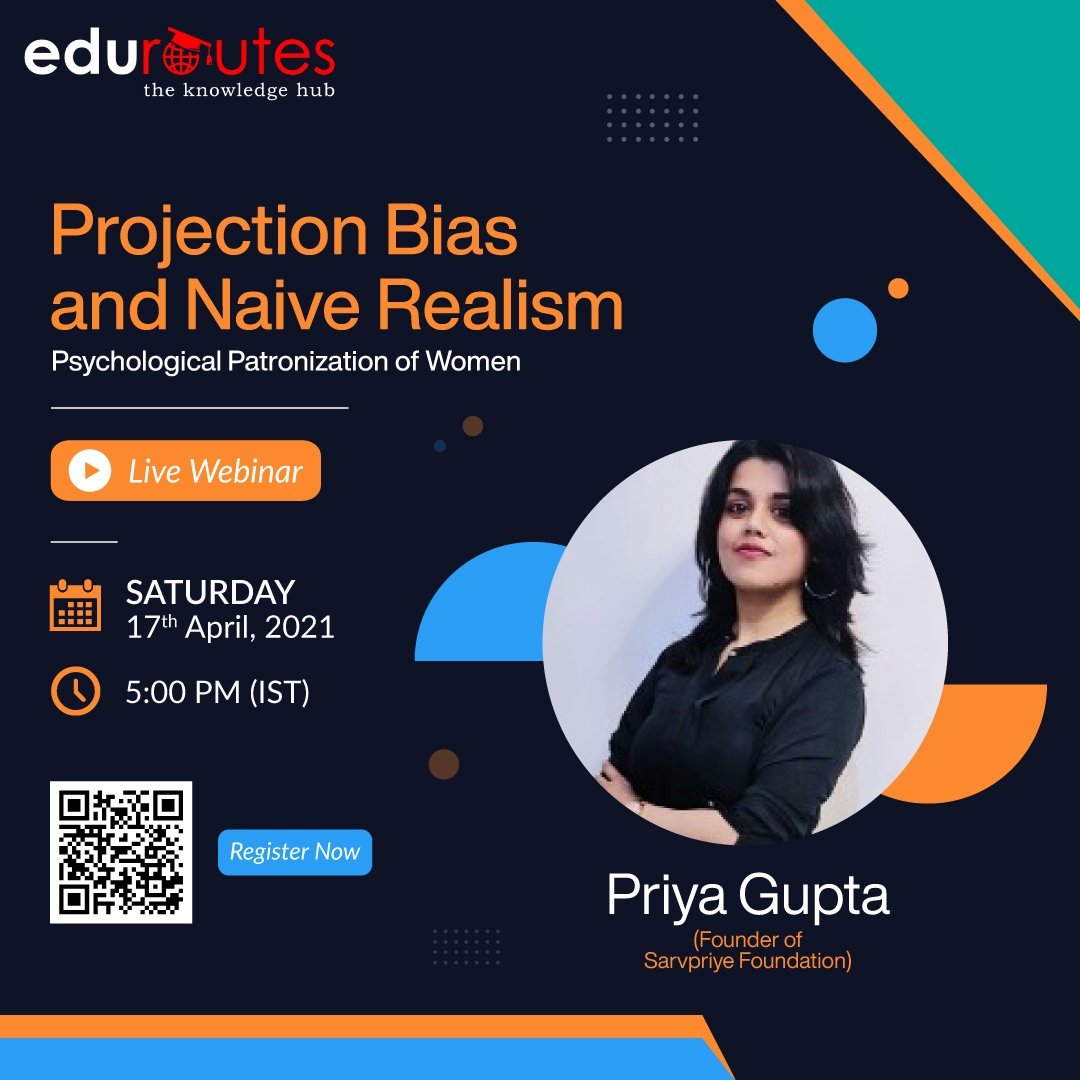 Projection Bias and Naive Realism- Psychological Patronization of Women
114
114 people viewed this event.
With the situation in which we all are, people have begun to think this is the end or is it the start of a revolution that could change the society, where already women and children are deprived of resources, and basic amenities, where women are still not given that place in our community.
Even in top positions, women face challenges within organizations, systems and mindsets that require transformative change. While acknowledging gains made in numbers of women, it is equally substantial to address the challenges women continue to confront: women hold the least senior positions and are the lowest paid among higher positions.
The discussion examined what unconscious bias is, the "blind spots" that shape perceptions of oneself and others, and how to mitigate bias and integrate inclusive leadership behaviours.
In This Webinar, You Will Get To Learn:
• Learn the perception and philosophy of mind in relation to society.
• Reality check of the impractical reality of women created in our society.
• How to have confidence and the right mindset
• How to get the right advice on valuation, so you don't undersell yourself
About the Speaker
Priya Gupta is the Founder of Sarvpriye Foundation. An NGO that promotes Women Entrepreneurship & Sustainability across India.
As a Young Social Entrepreneur, Priya embarked on her journey towards establishing a community that promotes equitable and cohesive living in the society.
She believes that in order to bring social prosperity, it's extremely necessary to change the mindset of people, hence creating a mass movement in the concerned areas is the catalyst.
Also an inspiring speaker, Priya regularly addresses forums to reconstruct cognition with the help of Conflict Transformation and PsychoDynamic techniques. Being a regular speaker on leadership, innovation & social entrepreneurship, she motivates the youth to take actions & implement them early in their life marching towards becoming the future of Incredible India. Her working experience with start-ups and various government organizations brings sound consulting skills to the board.
Topic: "Projection Bias and Naive Realism- Psychological Patronization of Women"
Speaker: Priya Gupta (Founder of Sarvpriye Foundation)
Date and Time: 17th April 2021, Saturday at 5:00 PM (IST)