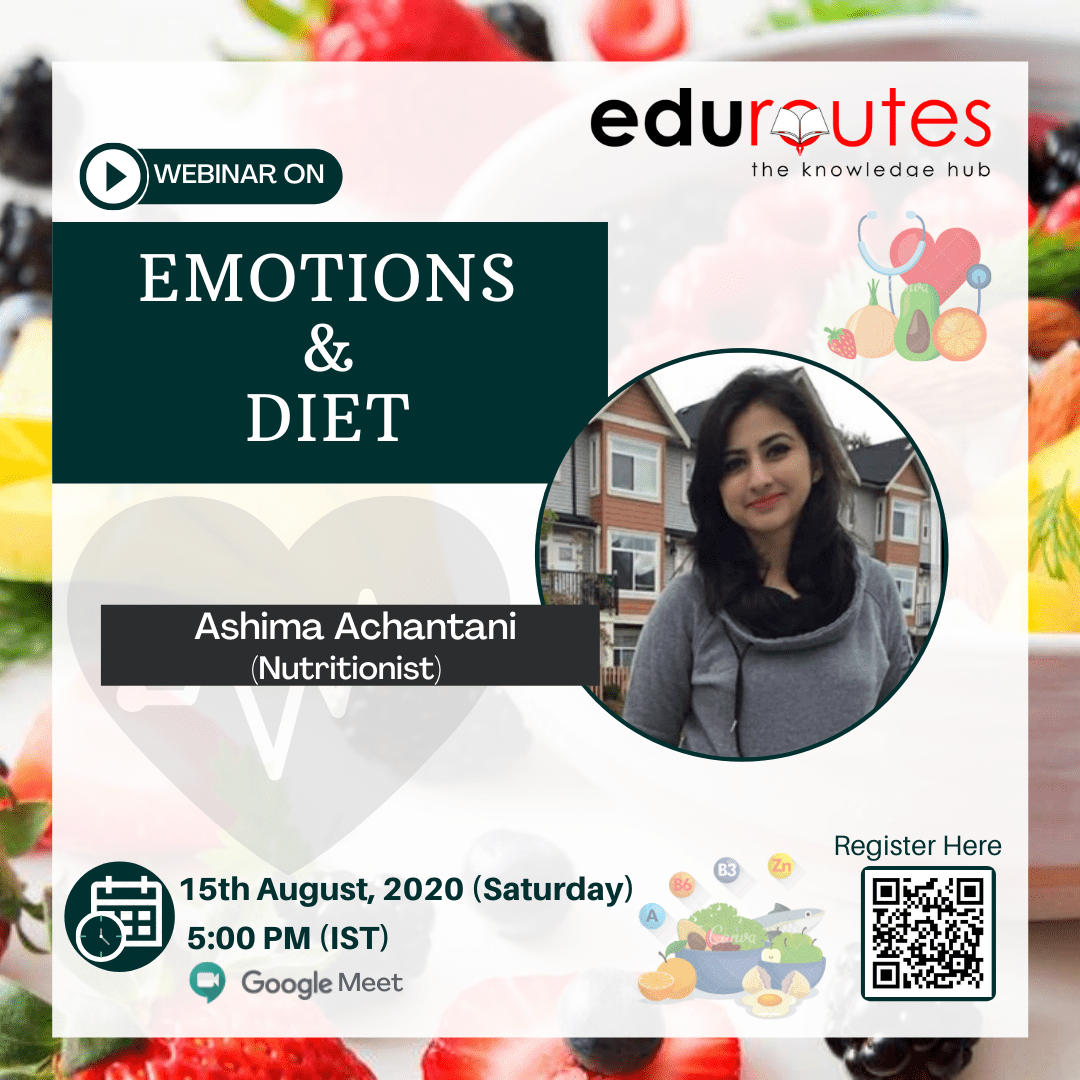 Emotions and Diet
87
87 people viewed this event.
EVERYBODY EATS EMOTIONALLY SOMETIMES.
BUT SOME PEOPLE NEED HELP TO STOP.
Learn how to improve your relationship with food, and for the coaches out there, a special look at how to handle this ever-growing issue with clients.
The new Webinar on "EMOTIONS AND DIET" in our webinar series on "15th August, 2020 (Saturday) at 5:00PM".
Join ASHIMA ACHANTANI (Nutritionist).
We look forward to welcome you to this online event!
Register Link: https://docs.google.com/…/17cOnJ6zXZW2iQY0TQvrX…/edit…
Follow Us:
Instagram:https://instagram.com/eduroutes
Facebook: https://www.facebook.com/eduroutes.knowledge
LinkedIn: https://www.linkedin.com/company/eduroutes
Twitter: https://twitter.com/edu_routes
#webinar #stayhome #staysafe #stayhealthy #exercisedaily #stayfit #instagood #instagram #instadaily #insta