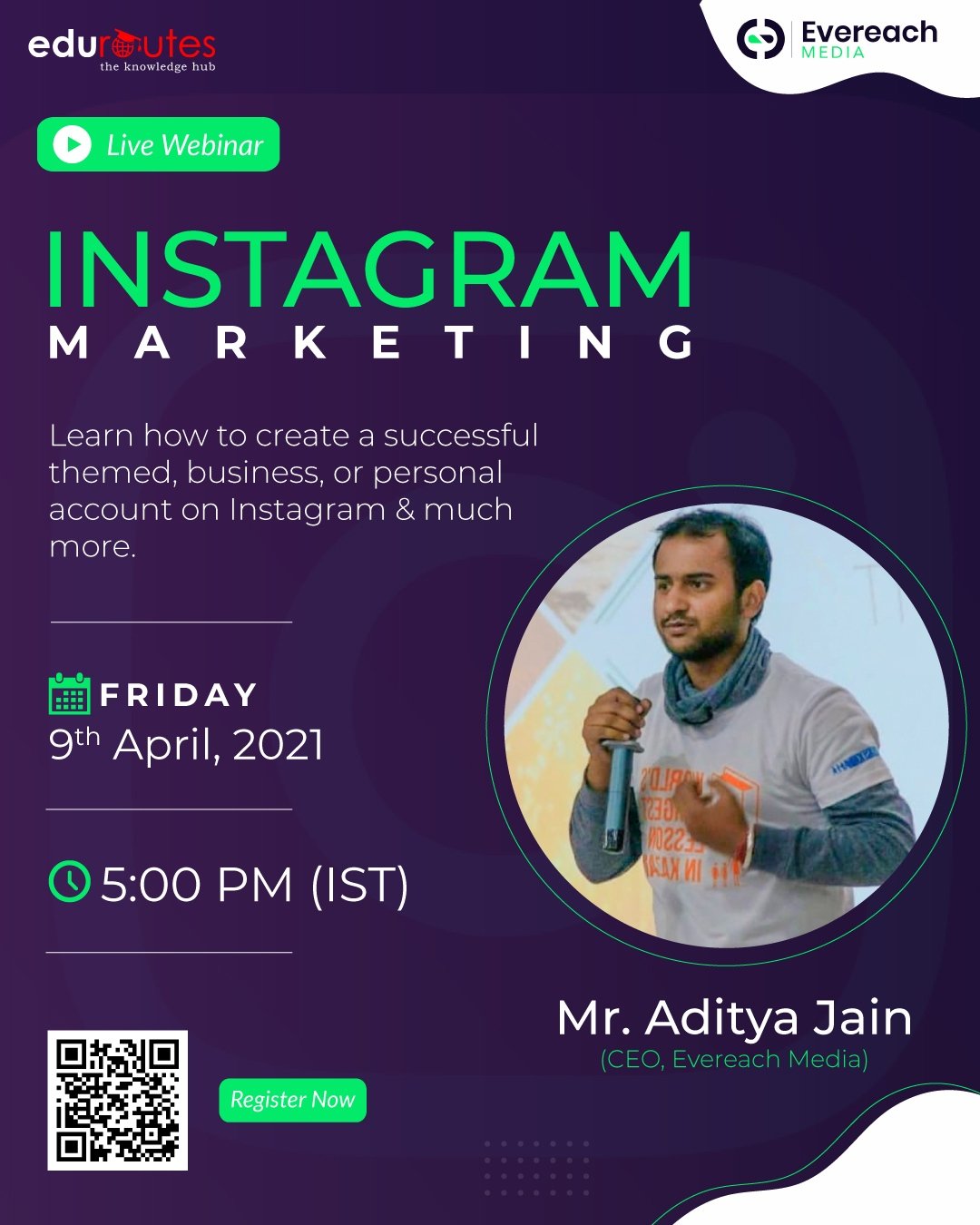 Instagram Marketing
88
88 people viewed this event.
Instagram is one of the most popular social media platforms globally as of today. Almost everyone has used or at least heard of it. Thanks to its enormous user base, it also doubles as an excellent platform for advertisers to display their product to a significantly broad audience.
If you want to connect with new customers and grow your business, add Instagram to your social media marketing mix.
Register today for the roadmap you need to get the most out of Instagram marketing. From establishing a business profile to creating compelling content, you'll discover how to use the power of Instagram and why it pays.
In This Webinar, You Will Get To Learn:
• How to build the best profile
• The powerful marketing tools
• Time-saving add-on apps
• Content strategy
• Tips & tricks that drive results
• Instagram and ROI: What's in it for you?
Topic: "Instagram Marketing"
Speaker: Aditya Jain (CEO, Evereach Media)
Date and Time: 9th April 2021, Friday at 5:00 PM (IST)