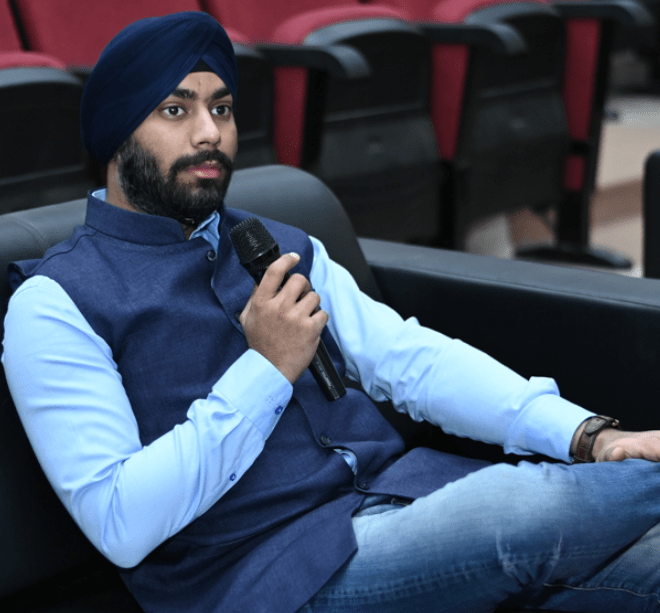 Aakarshan Sethi
Experienced Consultant with a demonstrated history of working in the Government Domain, Startup Ecosystem, Consultancy, Events and Technical services industry. Skilled in Entrepreneurship, Start-up Consulting, Market Research, Internet of Things (IOT) and Recruitment. Strong consulting professional, Mentor and Speaker. Worked with big firms like EY, Collabera, HCL, SingEx etc.
Dr Amit Kumar Bhardwaj
Dr Amit Kumar Bhardwaj is currently working as an Assistant Professor at L. M. Thapar School of Management (LMTSM), Thapar Institute of Engineering & Technology, Patiala. He is a PhD in the domain of visualization based Security System, from Computer Science & Engineering Department, Thapar Institute of Engineering & Technology, Patiala, Punjab, India.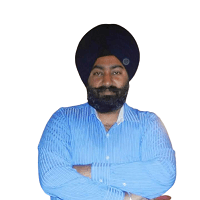 Bikramjit_Singh
Mr. Bikramjit Singh is the CEO and Founder of Cherishclub79. He is having 16years of experience in the industry; he has taken on the process of personal development. He has achieved various levels of mastery. He is committed to providing a neat little package to take on a life-changing path.
RAHUL GUPTA
Neena Goel
A high energy entrepreneur with an enthusiasm for learning new skills and bringing a positive change in the field of education. With educational background in literature along with computer engineering, started career in teaching and mentoring students for different subjects and Computer languages.
Sonesh Bhardwaj
An Electronics & Communication Engineer by Education ,holding 15 yrs of work experience with top companies across the Globe. I have handled various top management roles in Sales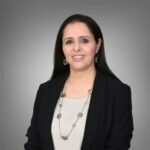 Swarleen Kaur
Author,Youth Personality Development Coach, Motivational Speaker and Educator
Chetna Sabharwal
Working for 25+ years at the carrefour of education, psychology, mathematics and career guidance, the final call so far comes into all encompassing 'social entrepreneurship'. As a convinced believer of "multipotentialities", she mentors her clients across all ages to reach their optimum potential through life coaching, assessments, study paths, therapy sessions and skill development.
Zeenat Jahan
As a performance improvement catalyst, I aim at developing the human resources of an organization. My believe is that, the growth of any organization solely depends on the attitude, thoughts and conduct of its human resources. I ensure that behavioural change through an appropriate training program, can happen only in a structured format.
Ankur Rakhi Sinha is a young and motivated entrepreneur working hard at Retcons Technology. At only 20 years old, Ankur has already built a very successful BAAS company that makes Blockchain as a Service into different aspects of Industries such as Supply Management, BIG Data Management, Network and Database Management all from its offices in Raipur, Chhattisgarh, India.
Ashima Achantani
A Nutritionist by profession , helping people rebuild faith in food. Helping people heal themselves through dietary changes.
Param Kalra
Starthub Nation (Co-Founder) is the pioneer co-working space of Mohali and Punjab Region founded to help and support startups and make them grow big. We bring latest startup events, investment opportunities, mentorship and much more for startups of the region.
Sonu Singh
"You are Born as a Brand then why die Un-noticed" #sonusingh I am a Personal Development & Career Branding Consultant. I am a Motivational Speaker and I like to motivate people by lending them a listening ears. When you plan for a new threshold be it - your career, a new job, new role, new responsibilities or new life you not only need to Update your Resume and Your skills you also need to Upgrade your
Deepak Nanda
Helping create a Shared World, one narrative at a time.

Satyam Khandelwal
Hello! I am Satyam Khandelwal, a Career Growth Expert by profession & a Coach by passion. I help students, graduates & working professionals identify their passion & make a successful career aligning with that.
Harsh Pangi
Harsh focuses and provides consulting on many aspects of Intellectual Property (IP). He is a Founder of IP-FY, an IP consulting division under Two52 Clearlydefined IP Consulting LLP.
Navya Jain Dangra
Navya Jain Dangra is the founder of ​Being + Becoming, an Expressive Arts based Therapeutic and Counseling service. Besides working as a full-time therapist and counselor, she conducts workshops at a number of organisations, centres, universities, schools, hospitals, etc. Navya is also associated as a part-time therapist with various organisations such as Cheshire Home Rehabilitation Centre, etc.
Dr. Souvik Ganguli
Dr. Souvik Ganguli is presently working as the Assistant Professor in the Department of Electrical & Instrumentation Engineering, Thapar Institute of Engineering and Technology, Patiala since June, 2009. He has pursued B. Tech (Electrical Engineering) and M. Tech (Mechatronics) in the years 2002 and 2008 respectively.
Maanik Goel
Dr. Kaviraj Khialani
Awarded India Prime Education Award 2021 and listed in the top 100 quality educationists of India for 2021. Awarded the WoW iconic stylista award 2021 for being a celebrity master chef & culinary guru par excellence.
Sanjay Gupta
24 Seasoned Sales exposure Gulf 12 years, India Current (Storm Water Management, Civil & Drainage ) Earlier( Construction, Oil & Gas, Waterproofing, Cement, Façade & Marine industries) Possess strong networks and relations with leading manufacturers such as ADS, Stormtech, SPEL, Hydro, Bonar, BASF, Sika, Jotun, Fosroc, Mapei, Mc Bauchemie & Nukote & Cement Industry etc.
Alisha Sharma
Alisha Sharma is the Founder & Managing Partner of Agastyas Legal Associates LLP. She practices at the High Court of Delhi, Punjab & Haryana High Court and at various Tribunals. She works on a range of cases including arbitration, property matters, corporate fraud and family matters. She is one of the very few Indian lawyers who have been selected by the Australian Centre for International Commercial Arbitration.
Ratna Gill
I am currently a Master of Public Policy candidate at Harvard Kennedy School. I am passionate about ensuring the safety and dignity of historically marginalized communities. Before starting my MPP, I led the Communications & Advocacy team at Aangan, a nonprofit dedicated to preventing child trafficking, hazardous labor, early marriage, and abuse & exploitation.
Vandana Tolani
Founder and CEO at Convanto, Vandana is a versatile & dynamic professional with over 25 years of rich experience in International and Domestic Business Advisory & Fund Raising. An adept strategic planner with proven history of mentoring Business start-ups, identifying new growth avenues, developing innovative strategies and building high-performing teams
Tushar Kansal
Linktree - https://linktr.ee/tusharkansal and Corporate website - https://www.Kansaltancy.com Founder/ CEO of Kansaltancy Ventures - Tushar is an accomplished professional with experience spanning multiple sectors from Venture Capital (Brand Cap), Big 4 Consulting (Deloitte & Touche)
Chandrashekar Kupperi
Two decades of experience in renowned multinationals across diversified sectors – FMCG (Lornamead Group), Life Insurance (AMP), Audit & Assurance (KPMG) and Oil & Gas (ExxonMobil) sectors. An active Angel Investor and serving as non-executive director in mid-size companies, both in India and abroad.
Vivek Airen
ABOUT ME Highly accomplished, results driven senior finance and management professional with 19+ years of progressive experience in all facets of Business and Finance. Chartered Accountant by profession, I have vast experience of working across industries like Telecom, Healthcare, IT, logistics and e-commerce. .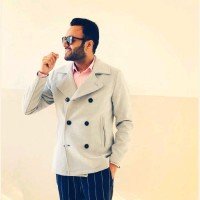 Dr. Jashan Kheiva
Gregarious, enthusiastic and promising young man who has passion for teaching. He obtained his Ph.D. from M.M. University, Haryana and MBA from RIMT, Punjab. He possesses more than ten years of work experience in the field of academics, academic administration and research in premier institutions of Punjab and Haryana.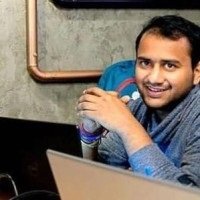 Aditya Jain
Sometimes flying is not the right option. But holding for a delay is also not the best. When our aim is far and needs to reach … confused walking and waiting for deep dive. Hope journey of life is the best journey. Meet me at 8 I will leave u at 9 10 is the best when we have deal what to do in life. So Waiting for new people to make a deal of life.
Dr Surender Nikhil Gupta
- Public Health Specialist - Military Hospital, Yol Cantt, Kangra, Himachal Pradesh, India. - Ex. DAPO (District AIDS Program Officer) Kangra, Health & Family Welfare Department, Government of Himachal Pradesh, India.
Naveen Garg
Managing Director at The Millennium School Sunam Experienced Information Technology Manager with a demonstrated history of working in the primary/secondary education industry. Skilled in Microsoft Excel, Microsoft Word, C++, Microsoft Office, and Java. Strong information technology professional with a Master of Computer Applications (M.C.A.) focused in Computer Science from Thapar University.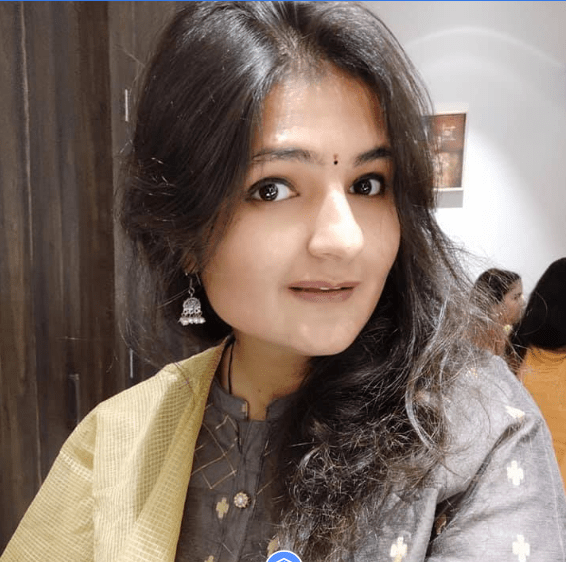 Shivani Gupta
A bold, enthusiastic and promising young lady who always look for upon wonderful opportunities to do something for the society. She obtained her MBA from Thapar University, Patiala & B.Tech from Shoolini University, Solan. She holds 4+ years of work experience in the field of automobile, education, pharmaceuticals, Technical, Digital Marketing and has research published in peer-reviewed journals. She is specialized in the area of marketing.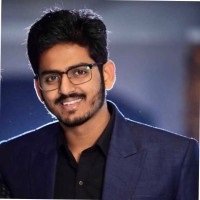 Rahul Goyal
Experienced Director, COO and CTO with a demonstrated history of working in the Information Technology and software services industry. Skilled in Software Architecture, Mobile and Web Applications, Game Development, Management Skills and Public Speaking. Strong Educational with a Master of Computer Applications (MCA) focused on Computer Science from Thapar University.