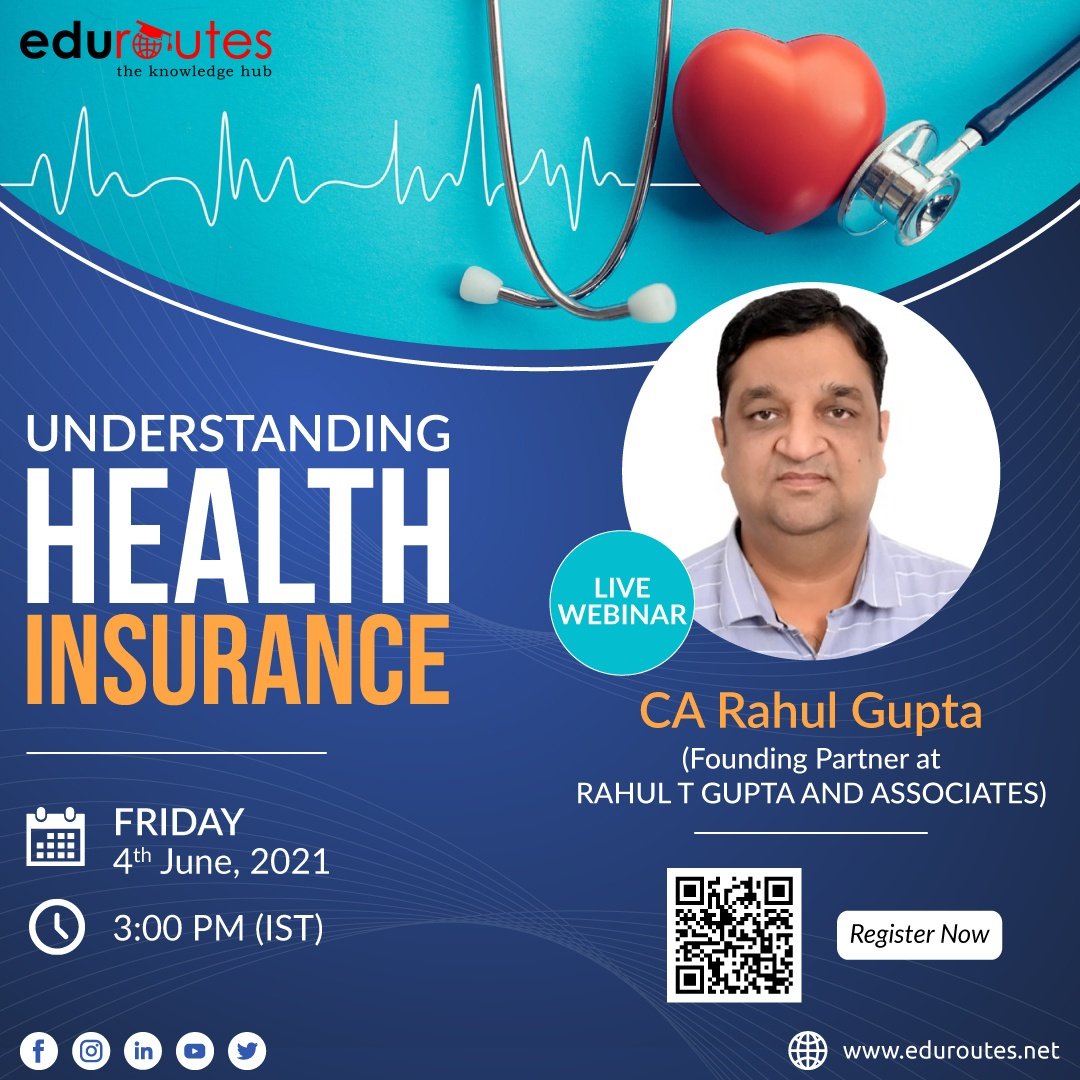 Understanding Health Insurance
105
105 people viewed this event.
Health insurance is one of the most important investments we ever make. Illnesses, injuries, and other medical setbacks can be astronomically expensive if hospital visits, surgery, or other serious measures are required; maintaining health coverage is the only way to ensure we aren't stuck covering these emergency medical costs out-of-pocket.
Join us for a free, live, interactive webinar which will explore how to choose and use your health insurance. Attendees will learn about the various healthcare and health insurance options available to individuals and how patients can effectively choose between plan options.
In This Webinar You Will Get To Learn:
• Basic of Health Insurance
• Need of Health Insurance
• Types of coverage available
• How to Choose the Right Insurance Policy
• Tax Benefits of Health Insurance
About the Speaker
• Chartered accountant with over 20 years of experience.
• Held senior management level positions in telecom companies like Airtel & Aircel.
• Experience in Corporate Finance, Finance Control, Financial Planning, Accounts & Finance, Auditing, Statutory Compliance.
• Handled Process Improvement, budgeting and Cost Rationalization for large corporates.
• Presently practicing as CA since last 4 years in Lucknow
Topic: "Understanding Health Insurance"
Speaker: Rahul Gupta (Founding Partner at RAHUL T GUPTA AND ASSOCIATES)
Date and Time: 4th June 2021, Friday at 3:00 PM (IST)
Registration link: https://forms.gle/6DJdxzQWGXzF9gLv7
_Registration is required to participate._
_We are looking forward to welcoming you to this online event!_
Follow us:
Instagram: https://instagram.com/eduroutes
Facebook: https://www.facebook.com/eduroutes.knowledge
LinkedIn: https://www.linkedin.com/company/eduroutes
Twitter: https://twitter.com/edu_routes
Youtube: https://www.youtube.com/channel/UC-sCV9dSWMLIKLhL9MCkhfw